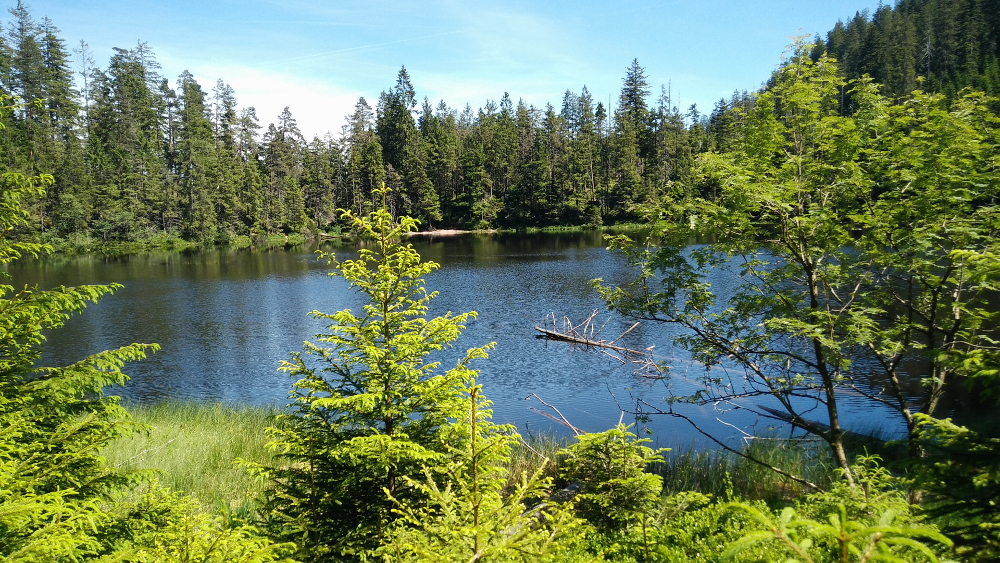 Hydrogeological characterisation of the Schönmünz catchment area in the Black Forest National Park
Startdate:

2016

Enddate:

---
Project description
In close cooperation with the Black Forest National Park, numerous springs in the water catchment area of the Schönmünz are hydrogeologically, hydrochemically and microbiologically characterised. Together with the zoological and ecological investigations running in parallel, a more comprehensive understanding of the spring ecosystems is to be achieved.
Special attention is also paid to the Wildsee in the heart of the national park. Fed by the numerous springs near the shore, it is the origin of the Schönmünz. It is surrounded by a hundred-year-old avalanche forest, which was under protection long before the National Park was founded. The conversion of further areas into a natural state is now the task of the newly founded national park. Exact knowledge and documentation of the current state is essential as a reference for future investigations.
In a long-term monitoring programme, findings on water and substance dynamics in the catchment area are to be gained. How do individual sources differ from each other? What effects does the designation of new protection zones have on water quality and quantity? Will there be changes in runoff dynamics? How does the hydrochemical composition of the water change depending on forest use?
The data collected are the basis for answering these and other research questions.