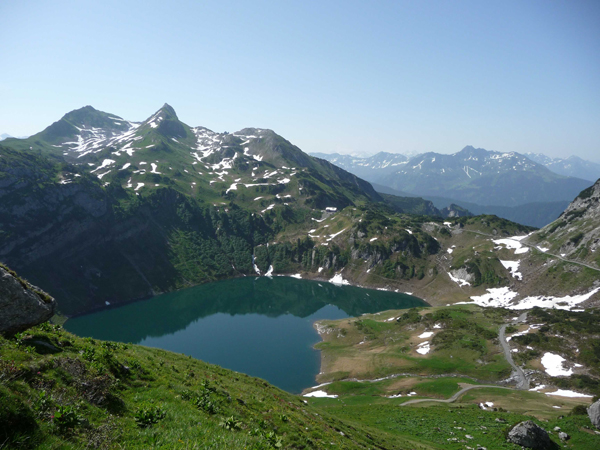 Impact of Hydrological Extremes on Alpine Karst Groundwater Resources (IMKA)
Contact:

Funding:

7. Rahmenprogramm der EU, Marie Curie Programm Menschen, Career Integration Grant (CIG)

Startdate:

2012

Enddate:

---
Project description
In some Alpine regions, karst water resources provide more than 50% of drinking water. At the same time, karstic aquifers are very vulnerable to pollution and show very large fluctuations in runoff and water quality in response to precipitation events. However, due to climate change, extreme precipitation events will increase in the future and thus potentially increase the risk of pollution of karst aquifers.
In this project the effects of extreme hydrological events on alpine karst springs will be investigated in more detail. The study area is located in the Lechquell area in the area around Lake Formarin in the Austrian Limestone Alps. The hydrogeological properties of the karst aquifer will be characterized by marking experiments. A targeted monitoring of sediment and water chemical parameters during precipitation events at selected karst springs will provide new insights into their impact on the water quality of alpine karst aquifers.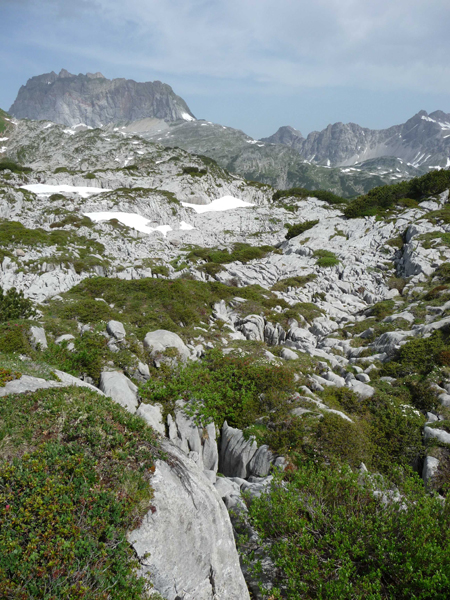 Cart field with grooved and channelled carts at the Steinernes Meer; view from the Steinernes Meer to the Rote Wand (left background).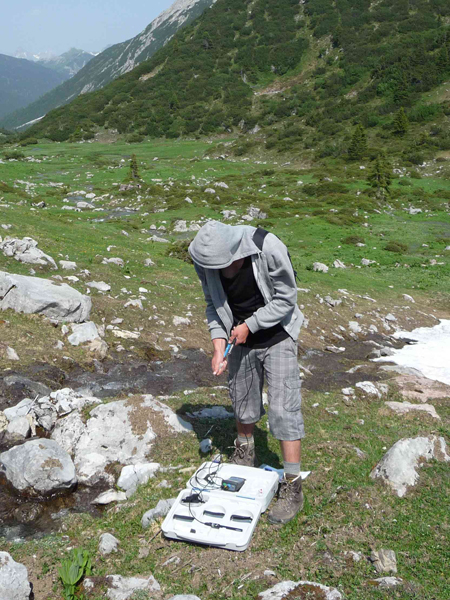 Measurement of the hydrochemical field parameters at the source group at the Lechsprung.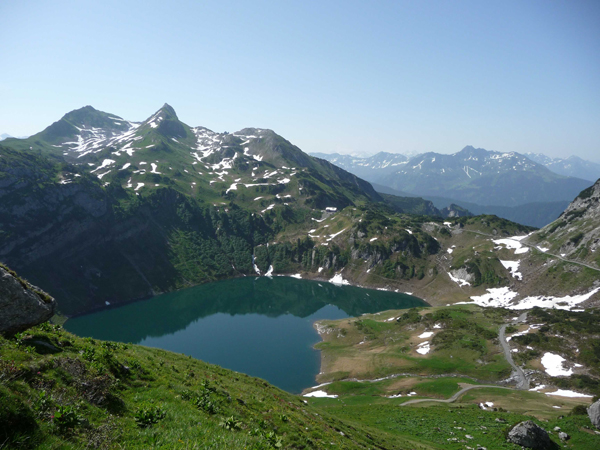 View of the Formarin Lake in the Lech spring area.